World-class decentralised, secure communication.
We enable governments, businesses and individuals to run their own secure communication infrastructure, while interconnecting via the global Matrix network.
Seven questions to ask yourself about the collaboration tools you chose (before someone asks you first)

Use Cases
Customers
Sectors
Deployments
We provide services for custom development, prioritised roadmap development, support contracts and commercial products for Matrix.
Millions of users supported by thousands of managed deployments
Products & Services
Our Projects
We contribute massively to the core open source Matrix project as part of our R&D — any paid services directly support the open ecosystem.
Trusted by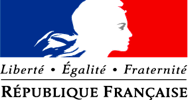 Approved by